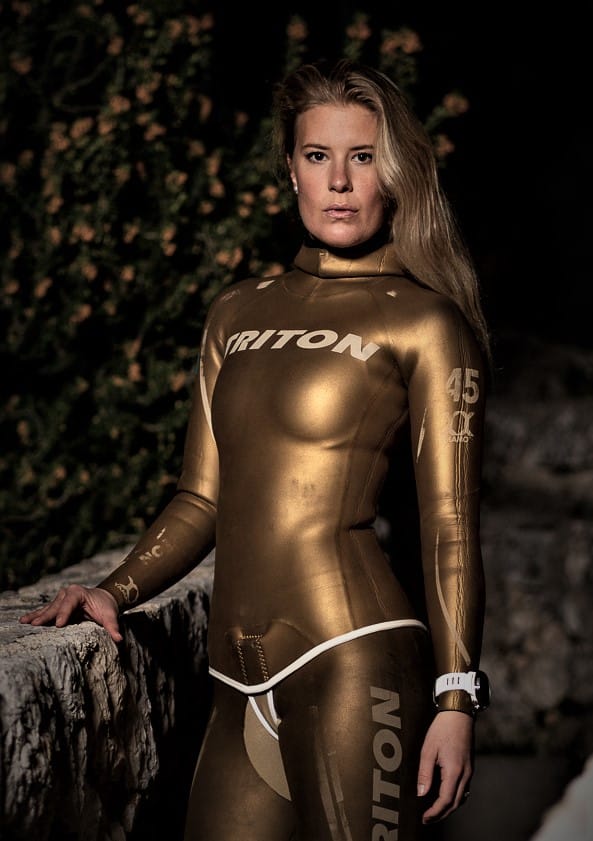 In the autumn of 2016, Nicole Edensbo started with freediving and in less than 18 months she reached elite level. She is the holder of national records both in depth and in pool. On this website you can learn more about her and her achievements and book a talk or a workshop.
"Freediving has led me to evolve both physically and mentally on a level that I couldn't even imagine. It is mindblowing to see the links between mindset and the physical performance. With mindset I mean the attitude and approach to challenges. The reference for what is a challenge have been moved through my experiences within the sport and there are parallels between freediving and life itself.
I want to inspire others to follow their inner voice and find their true capacity. You can accomplish so much more than you think if you are only willing to believe in it."

Nicole Edensbo, 2018-06-20
Gothenburg, Sweden
The two photos below are from the depth World Championship in Ville Franche sur-Mer, France 2019. The photos are taken by Frederic Llopis and Guillaume Estève.
BACKGROUND
Nicole Edensbo was born 1988 in Linköping, Sweden where she grew up in a big family. Most of her weekends and holidays were head underwater as she always preferred to stay below the surface, going deep and being a part of the water. It was her playground, where she felt relaxed and always naturally safe.
For a period of time Nicole lived and worked in Crete, Greece. There, she spent much of her time on freediving and spear fishing and cultivated her interest for freediving. She spent so much time in the water so that she was called Psaraki (little Fish) by friends and acquaintances. In the fall of 2011 she moved to Gothenburg to study, there she also started with pool freediving 2016 in the freediving club Juniordykarna. There, her journey as an athlete started.
The two photos below are from the depth World Championship in Ville Franche sur-Mer, France 2019 and a competition in Kalamata, Greece 2019. The photos are taken by Guillaume Estève and Bastien Soleil.