Are you interested and want to know more about freediving?
Maybe the freediving mindset fascinates you and you want to learn how to control your body and mind and achieve the impossible. Nicole is holding coursres, inspirational talks and freediving workshops.
INSPIRATIONAL TALKS
Through your approach and mindset to the world around you can achieve mote than you think is possible. The art of being here and now, accept and move on is key to handle different situations in life. Through your mindset you can push the boundaries of whats is considered possible.
Nicole draws paralells between work, training and life in general. The talk begins and ends with and excercise in mindset where you get the opportunity to experience how your mindset affects your performance.
FREEDIVING COURSES & WORKSHOPS
Do you want to try freediving in the pool or in the sea? Do you want to improve your underwater abilities, your breathhold or breathing techniques?
In the freediving workshops Nicole links the mindset to the physical performance. She teaches you techniques to become a better freediver and feel safe in the water along with breating techniques and breathhold exercises. These workshops are suitable for non experienced to experienced freedivers. Nicole is an AIDA-instructor, contact for more information about courses and workshop.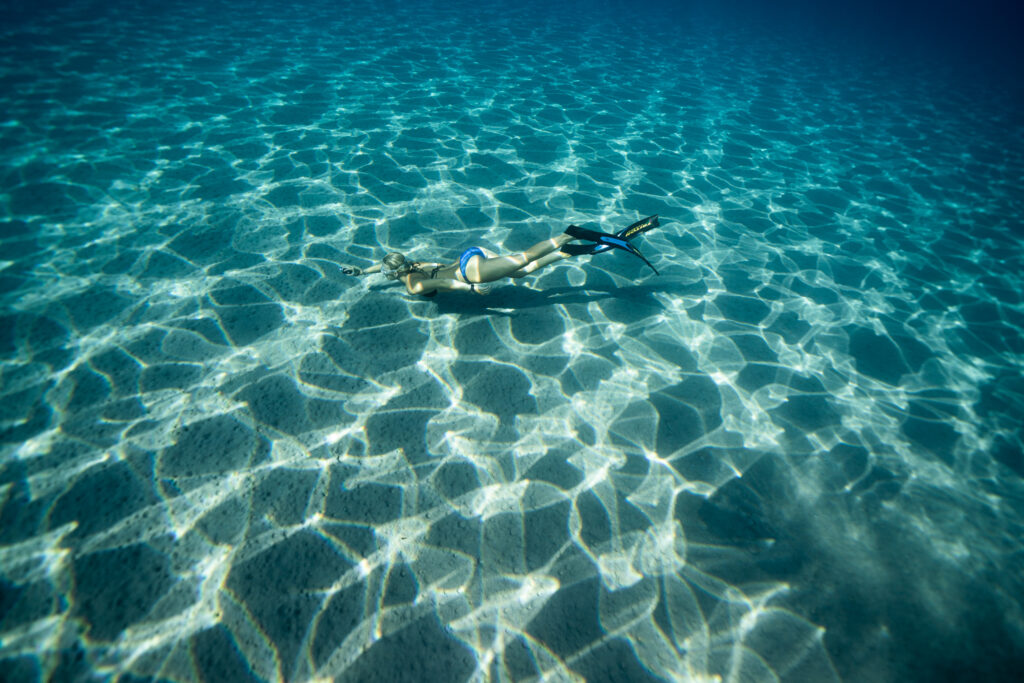 Contact Nicole for more information or to send an inquiry and tailor fit the talk or workshop for you.
Talks and workshops are given in Swedish and English.
Nicole has class F tax certificate for contractors.