Four times gold, 1000 times feelings!
What I aimed for also turned out to be the final result of the weekend. I already miss the faces of the athletes and the dense air of feelings. Again I leave a competition that have brought me many new experiences through mine but this time mostly other athletes performances.
DYN day and final results
My intention was to make a white-card-dive. I wanted to do a dive I could be happy with that would give me the golden medal in the last discipline and also in the combination. I was so relaxed before the dive. I really had time to enjoy the athmosphere. The warm and bright sun was shining through the windows, through the surface of the water, landing on the back of the divers, throwing momentary shades on the bottom of the pool. The water was soft and clear. I made a safe dive having some struggle with the shifting pool depth as you can see in the video below but nothing that stopped me from doing what I came here to do. The longest DYN-dive in the ladies class. 170 meters, white card.
The many performances
I'm so happy and amazed by the other athletes performances. The personal bests, the national records, all medals. I'm impressed by the athletes who made their first competition, the athlete who lost the fin during the dive but didn't give up and the athlete who made a DNF dive with one arm and one leg. Every white card is an achievement and every single yellow. The long dives that were longer than all the others but turned out to be red cards. Even a red card is an achievement. This time I also learned that DNS (Did Not start) might be a bigger achievement than starting without motivation and passion. Everything, all experiences are worth something and important for every single one.
The feelings
It fascinates me how some few minutes dive can make the athletes experience so much and affect them in different ways. Many dives need time for reflection and need to be shared with others. During the weekend I've seen relaxed faces and bodies, tense sights and soft smiles. Tears falling on the cheeks from happines, sadness, disappointment and even melancholy. I've seen and felt warm and supportive hugs and shared big laughs. At the same time the extraordinary tense and vibrating feeling of concentrated and goal-oriented focus is striking. All feelings in one weekend in Uppsala, Sweden. This is why I just love this. We experience this together and support eachother. The respect between the athletes and all other participants.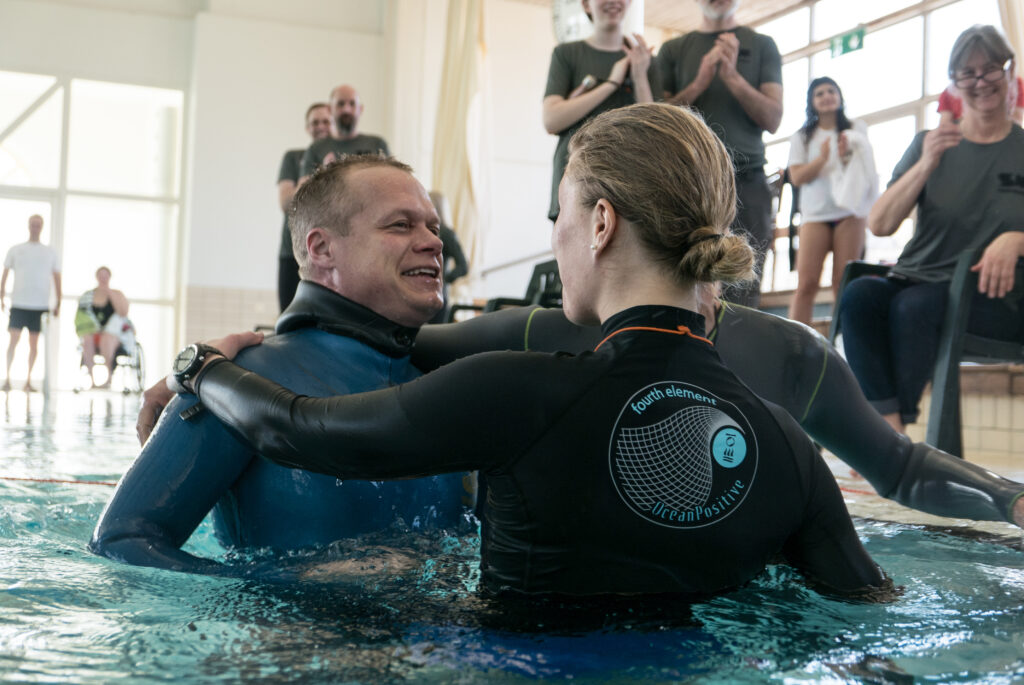 Final results top three total points women and men
All final results can be found through this link: https://www.officialtop.org/events/1/results
Be kind to your self, be kind to others.
Nicole Edensbo, 2019-04-01
Somewhere between Uppsala and Gothenburg, Sweden.