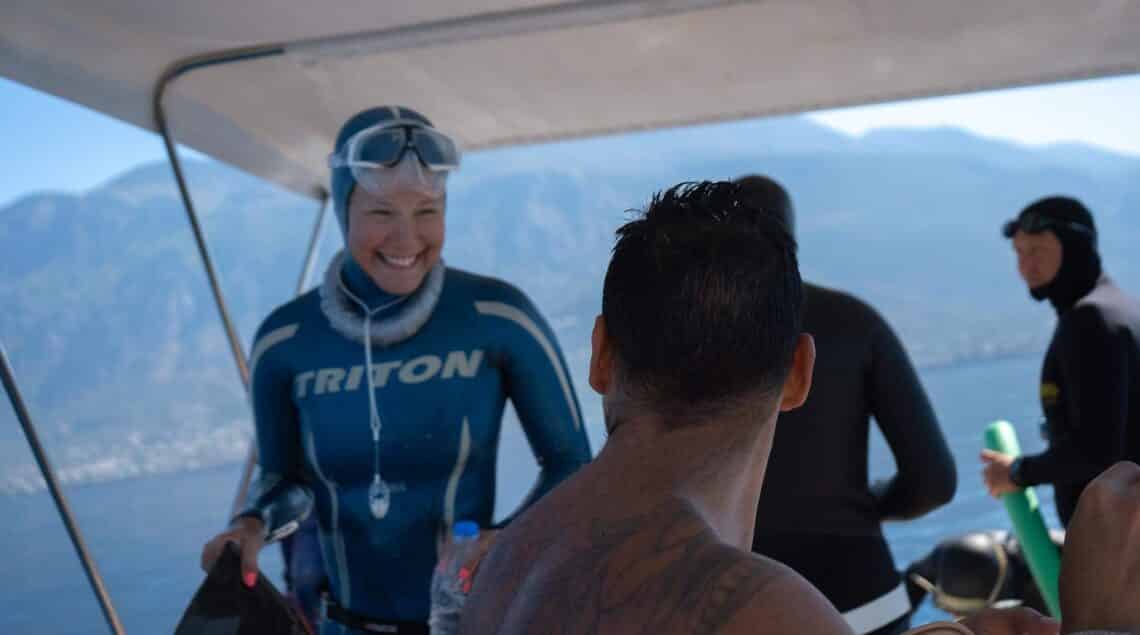 Year 2020 – Freediving & Life
The year 2020 was a very different year for many reasons. …for every one. For me there were many big changes. The freediving season 2020 started on the beaches of the french riviera and ended up at -75 meters depth in Kalamata, Greece.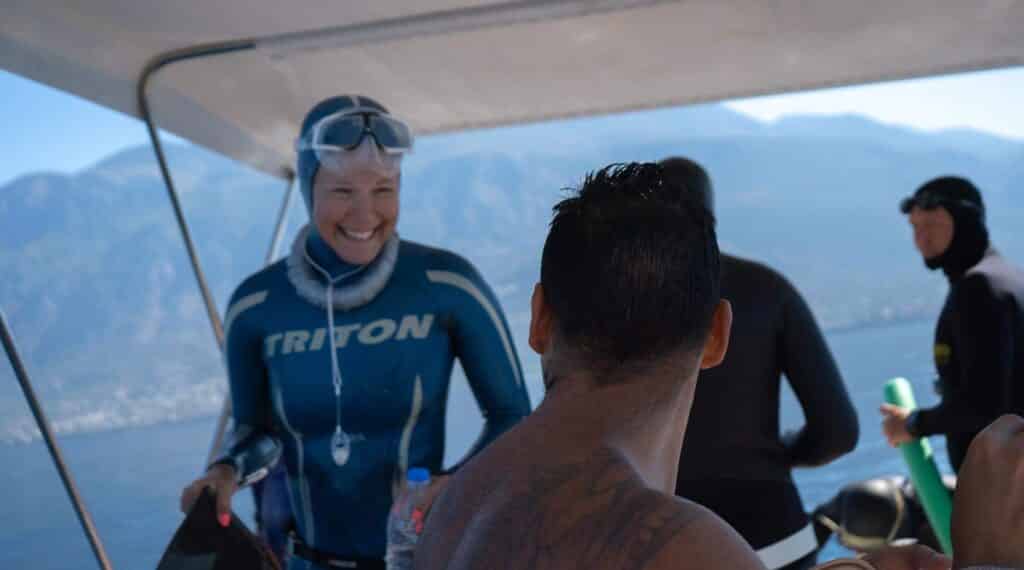 Starting a new season
When the year 2020 started it was confirmed. I got one more year from my employer to do what I love, freediving. I also love my "normal" work, as a project manager within infrastructure. All though, sometimes I find life as a competitive freediver and a project manager hard to combine. So, I am fortunate enough to have an employer that support me doing this.
The first months
In early January I travelled to France and lived in Villefranche-Sur-Mer. The village where the Depth World Championship was held 2019. I focused a lot on getting back to freediving mode after almost two months of rest. (The rest is crucial for me to be able to do this long term.) I focused on stretching and did a lot of swimming in the sea with a temperature of 13/14 degrees Celsius. I combined it with pooltraining in Nice together with CIPA Freediving including Alice Modolo, Guillaume Néry, Arthur Guerin Boëri and more. I also did a lot of training in Monaco at Stade Louis II mainly together with my brother who came for a longer visit. By mid february I did a PB in STA, a relaxed 07:05 minutes. A great success. Unfortunately, by then, Covid-19 started to spread more and more all over Europe and the plans on defending my title as the best female poolfreediver in Sweden were cancelled. In mid March I managed to get one of the few flights, departing from Nice, going back home to Sweden.
Changed plans
In Sweden restrictions were mild. Even if the pool training together with the club was cancelled I could still go and train together with friends. Things were not so easy, though, and the training suffered. I picked up on gym training even if that was not the original plan. But, yes, I guess this year there have been many people having to change plans. The original plan was to participate in the Swedish Chamionship in Pool and then in April travel to Greece, starting depth training.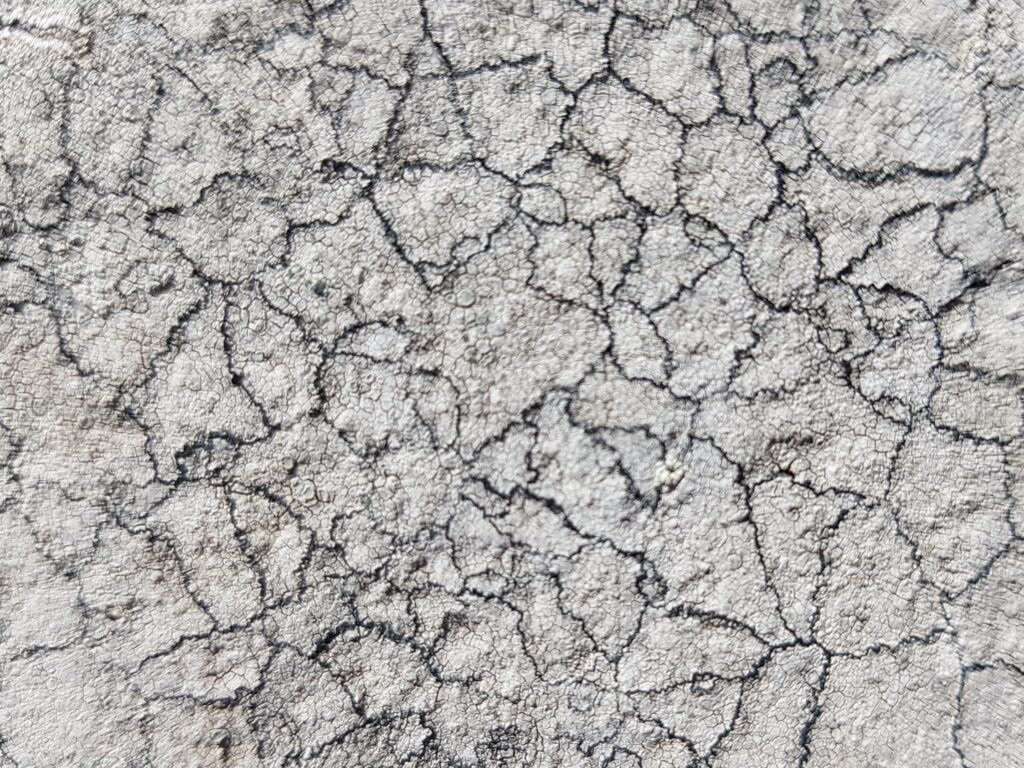 During all this, me and my ex-husband decided to separate. A decision that was not dealt with over night, I can tell. This was something we had discussed for over a year. Though, he always supported me, encouraging me to do what I wanted in life. We realized, what once was our dream of a future life was not our common dream any more. With respect to one an other we decided to move on in different directions. During all this, the commercial I did for Mercedes Benz was released, a beautiful video and portrait in my opinion.
Something different
With no choice of travel, difficulties finding opportunities to do training and a mind confused by life I started painting and writing more and more. Something I've always done when I've found the time. Together with Dean Chipolina, whom I met at the World Championship 2019, I started creating music something very unexpected but so exciting. In early summer we even performed three of our songs in collaboration with an old friend from school.
Depth training & National Record
During May and June pool training was on the shcedule as often as possible. It was the preperation for the main purpose of this year, depthtraining. Depth training started in Spain and Gibraltar and in July the serious training started, in Kalamata, Greece. There were a lot of famous freediving athletes there such as Alenka Artnik, Aurnaud Jerald, Walid Boudhiaf, Dean Chipolina, Jennifer Wendland, Alice Modolo, Marianna Gillespie, Thibault Guignes and more. Mostly I did CWT (diving with a monofin, down and up) aiming to break the Swedish national record, held by Anneli Pompe.
Training became very itense and after nearly 3 months of depth training my body and mind was exhausted. I didn't feel I had what I needed to go for the national record, 91 meters. I did 88 meters though and ranked quite OK in the world the year 2020. Instead of going for the national record in CWT I put the bifins on instead. Two trainings and two competition dives later I had the national record in the AIDA ranking, 75 meters CWTB. Such a relief after this years wild ride. Many media channels such as SVT, Göteborgs-Posten and Expressen showed interest in the new record and for freediving in general wich is a success itself. A beautiful gift.
The most beautiful gift of this year, though, is that I can travel the world doing what I love together with someone I love, someone who love what I love.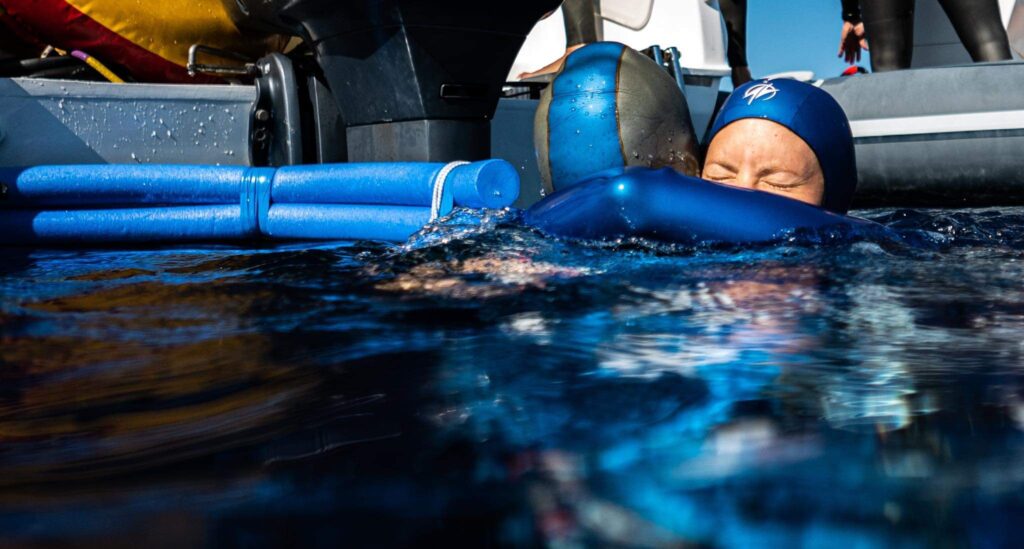 I wish you all a wonderful year!
Be kind to your self, be kind to others.
Nicole Edensbo, 2021-01-22
Linköping, Sweden