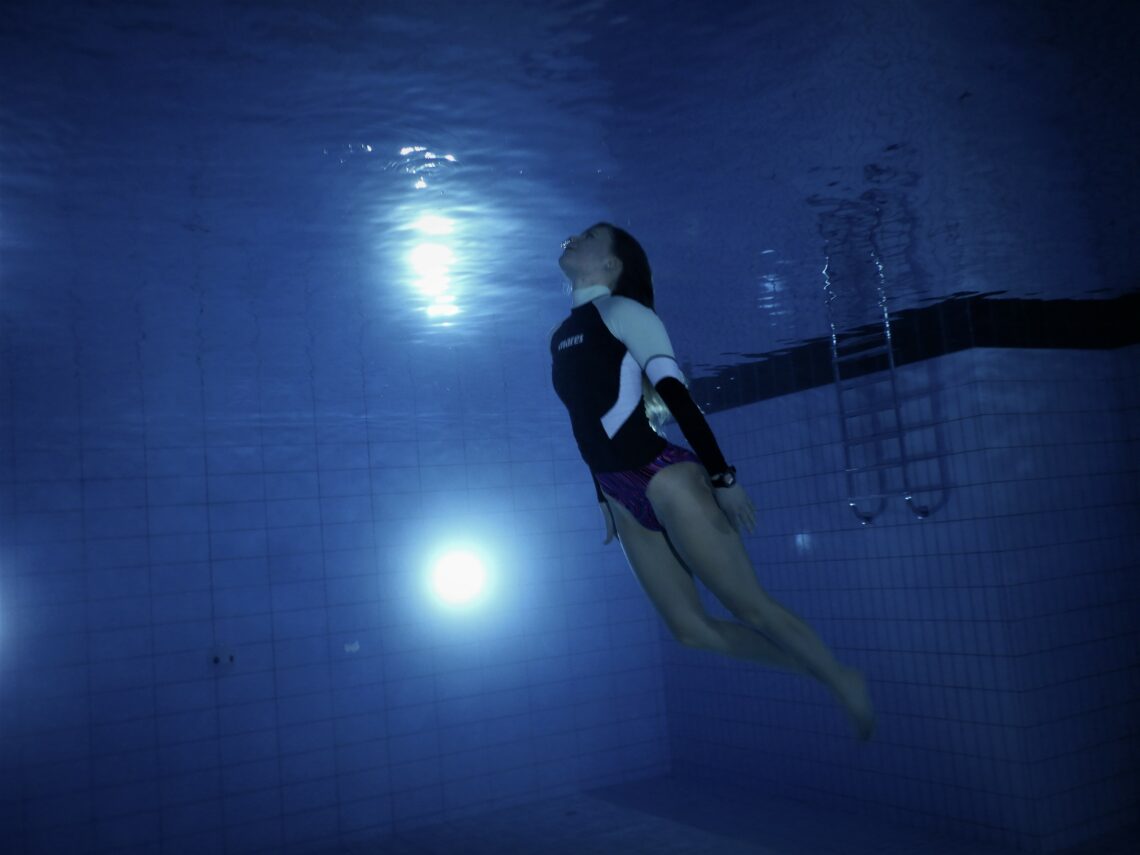 One week until the Swedish Championships (SC). Training has been splendid. This week I joined a small comeptition in dynamics. Now my schedule says: Play! Play! Play! until my OT in the SC next saturday.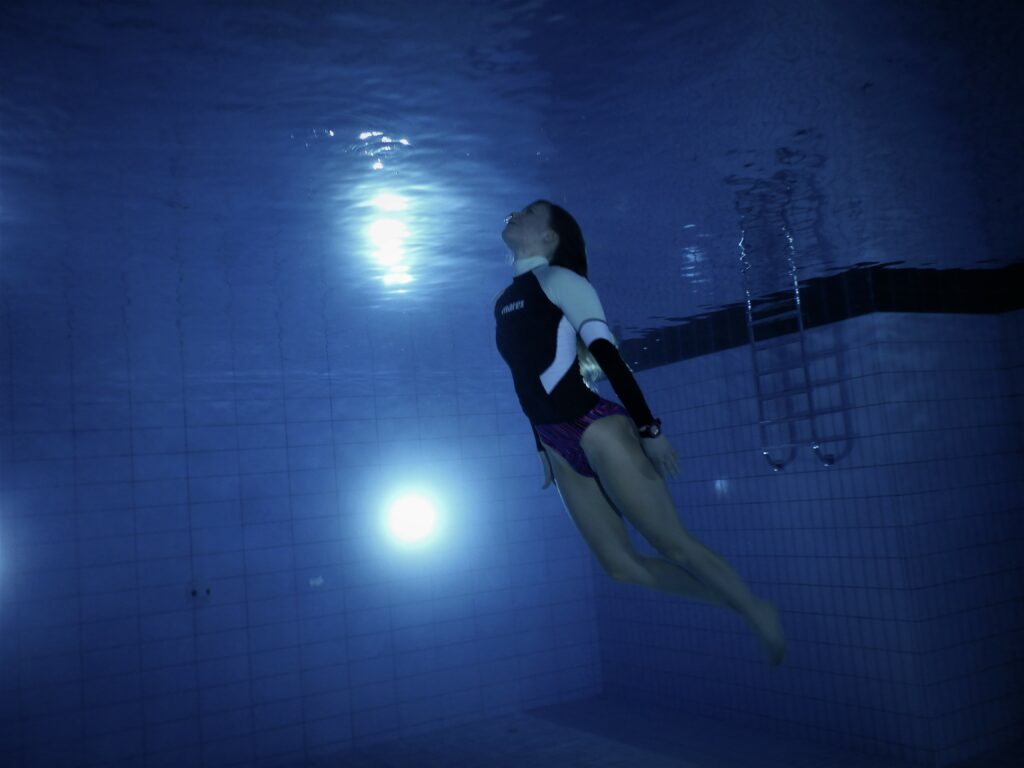 March Challenge 2019
The last months has been quite intense with a lot of training and this week I also joined March Challenge 2019, small competition in DYN, DYN-BIFINS, DNF. I joined just to get a little bit more experience for the upcoming SC. I didn't want to push my self. Just feel. I'm satisfied with the competition. I did what I wanted to do. With my dive I ended up second best. Congratulations to the winner, Hans Fogelberg who also did PB with the result of 214 meter in DYN! You see him doing the surface protocol in the picture below, to the right.
It was fantastic to see so many new and familiar faces joining the competiton. Some PB:s and only white cards. Beautiful competition! You see all competitors including judges, medic and starter in the picture above, to the left. The picture of the group is taken by Karin Fogelberg.
In the picture to above, to the left you can glimpse Linda Stenman below surface approaching 100 meters preparing for her turn. In the picture to the right, Valdemar Karlsson one minute to Official Top.
Play! Play! Play!
Last sunday I joined the youngster group by playing underwater rugby with them. Some bruces and scratches later I went home with a smile. This kind of preperations are important to me before a competition. To play and have fun!
I have always loved taking pictures of people, other creatures and living things under water. While being in an intense training period there is not always time for that. Now most of my preparations for SC are done, therefor the last traning sessions has ended up me taking pictures of other people training! In the picture above you see Valdemar Karlsson. In the picture below Hans Fogelberg and Rose-Marie Larsson. Valdemar and Hans will compete in the SC as well.
Be kind to your self, be kind to others.
Nicole Edensbo, 2019-03-23
Gothenburg, Sweden