Where to start when writing about the previous weeks that passed by? There are so many new impressions that need time to be sorted and reflected on. Training and competition, personal bests and national records. Happy dives and a never-ending feeling of joy and gratefulness.
Training in Kalamata
Two weeks in the beautiful blue waters of Kalamata. I look back at these days and feel warmth in my heart. The nature around Kalamata is amazing. The mountains that surround the bay, in which we went diving, are impressive. They rise from the sea up towards the sky, which some days was decorated with clouds and some days clear as beneath the surface. The surface, most of the day, was still and perfect for pleasant training. Conditions for freediving in Kalamata are perfect.
From the first days the happy vibes from all people on the spot could be felt. The happy freedivers who were spending time focusing on their element.
I was training with Stavros Kastrinakis's FCG – Freediving Club Greece.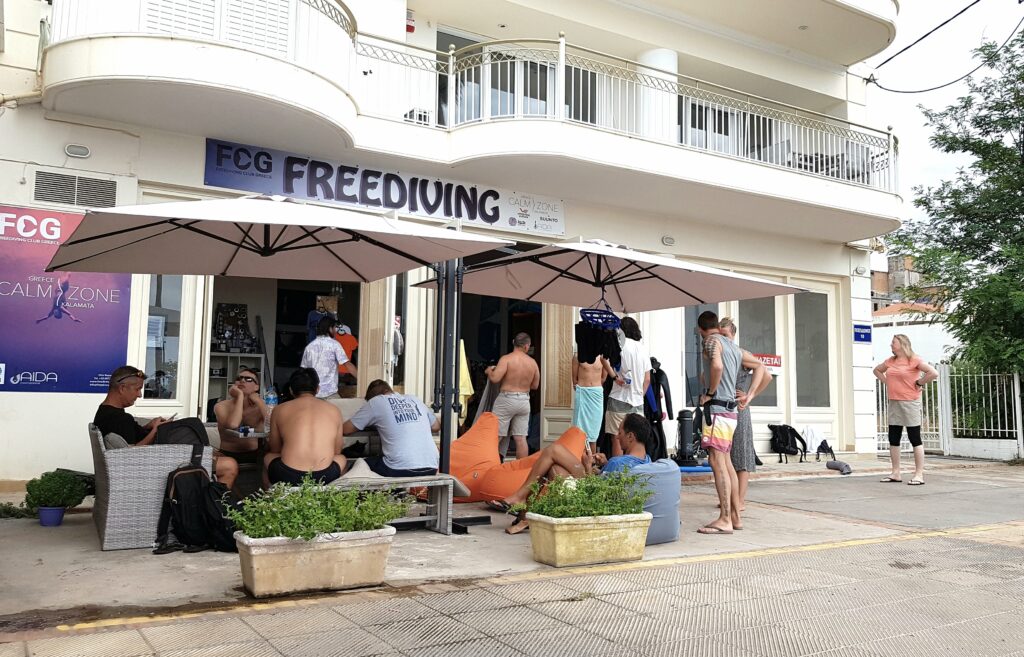 My training
It is amazing to see freedivers coming up from their dives removing their facial equipment, and expressing, with a calm smile what they just experienced. The divine experience. My training went perfectly well. I did PBs in all four disciplines and I couldn't ask for more. I know that deepdiving needs patience. The body needs time to adapt to the new environment with the pressure that deepdiving demands.
Great results and national records
There were four days of competition and I did all four disciplines: CWTB (Constant Weight Bifins), FIM (Free Immersion), CNF (Constant Weight No Fins) and CWT (Constant Wheight). Amazing performances by all athetes who are world record holders and national record holders. World class competition!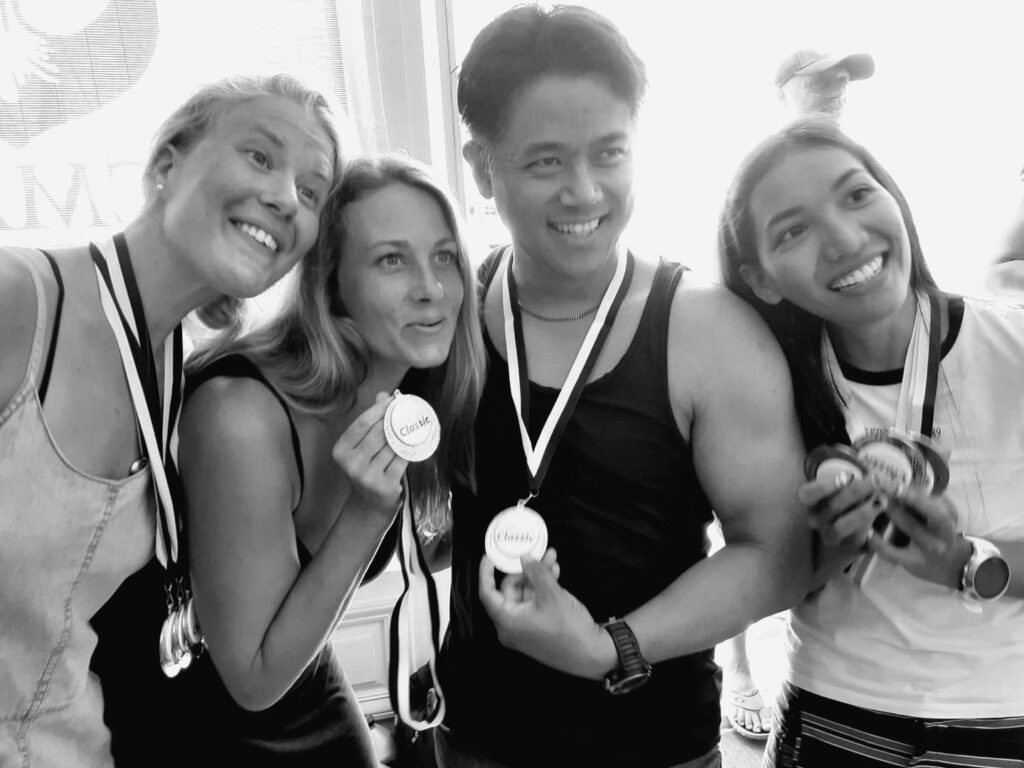 Swedish national record CWTB
In the combination of total points my achievements gave me a second place! In Constant Weight Bifins I did a national record with my -52m dive swimming with my bifins from Tritonsub. These bifins now have done two national records for Sweden together with me.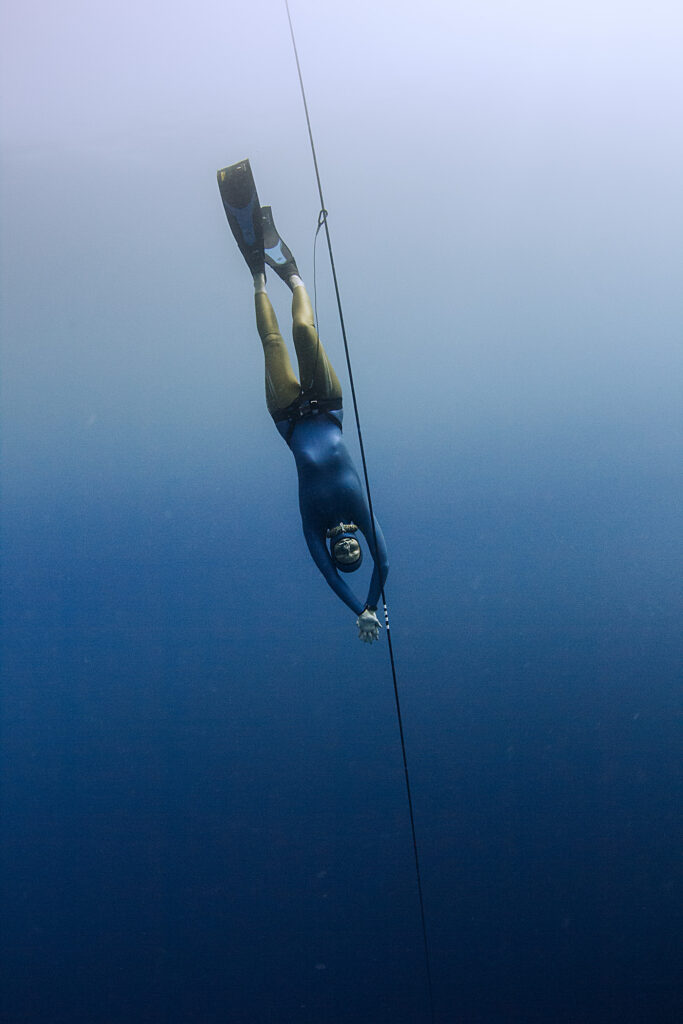 Amazing crew of FCG
All of my dives were different and I know I have a lot to work on. There are many ways for me to improve to come deeper in a more efficient and controlled way. The crew here in FCG – Freediving Club Greece has given me so many advises on how to become a better deep-freediver. They have given me advice from the simplest thing, like how and where to put the dive watch, how to do a duck dive and how to position the body when you freefalling, as if you are a 150-kilos-lazy-and-tired-man. I call it the gnocchi posture. Thank you all, see you in the future!
Be kind to your self, be kind to others.
Nicole Edensbo, 2019-07-22
Athens, Greece